Biso na Biso
Country
Congo Brazzaville
Province / area
Pokola
Project type
Radio station
Project status
live broadcast
Start date
01 Jun 2009
A community radio project involving forest communities in local issues
Biso na Biso, or "between us" in the local language, was a community radio project we helped set up in the Congo Basin in June 2009 to help spread the word about pygmy issues among communities scattered across the vast forest.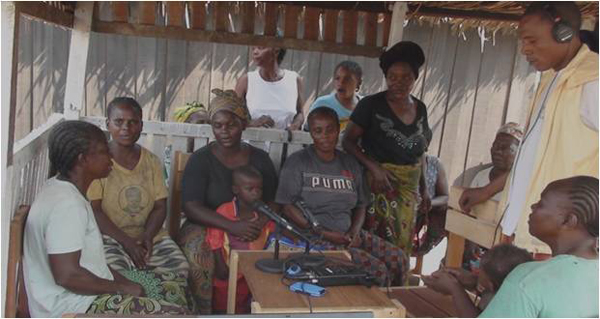 Located in Pokola, Republic of the Congo, the radio covers an area with a population of over 16,000 forest people, of whom around 9,000 are from indigenous semi-nomadic Pygmy communities. Most of the audience listens in on wind-up, hand-held, solar-powered radios. The project began with 500 radios and was quickly expanded to 6,000. The 20,000 confirmed listeners can reach as high as 50,000 when remote towns and villages are included.
With an aim to facilitate a dialogue among and with the indigenous people living in the north of the country, the radio allows local communities to communicate and exchange ideas and information in their language and according to their oral traditions. Around 25 regular programmes are broadcast in 12 indigenous languages.
The weekly programmes are produced and hosted by local populations: the Pygmies and the Bantus who are either community-based reporters in local villages, or hosts / presenters trained by the manager. The programming includes interviews, animations, stories, reports and several hundred Pygmy and Bantu songs recorded live and covers themes such as participative management of natural resources (fauna and flora), environment (water, forest, living environment), climate change, hunting, fishing, agriculture, community life, AIDS, health and hygiene, oral traditions, education and community initiatives, women's issues, civic life, the FSC Principles and information on la Congolaise Industrielle des Bois (CIB), another of the project partners.
The forest communities who are the "eyes and ears" of the forest are able to understand the issues surrounding sustainable development as well as participate in the process, thereby preserving their traditional way of life and biodiversity.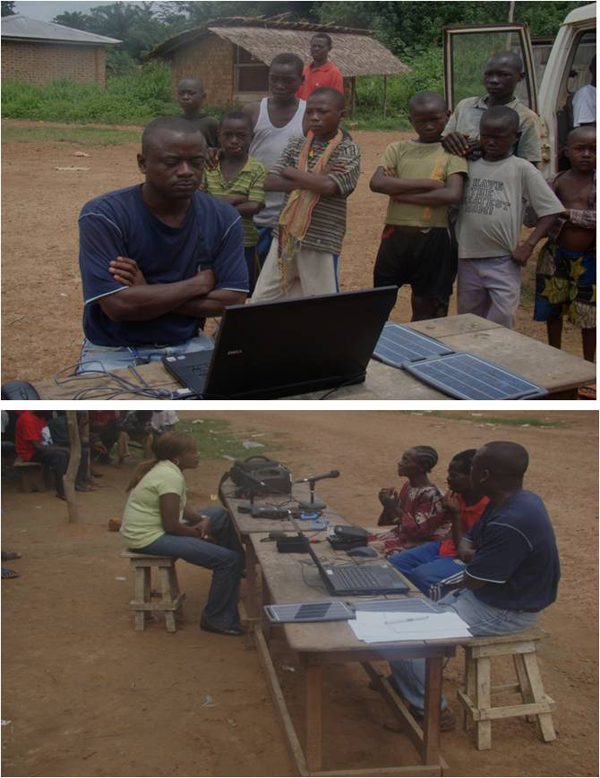 Get to know Privat Massanga, the radio manager [PDF, EN /FR]
Updates
Support for the project
The project has received support from the World Bank (Development Marketplace), Congolaise Industrielle des Bois (CIB) and the Fondation Chirac.